Estimated time
2 months
On average, successful students take 2 months (at 2 hours/day) to complete this course.
Course start
December 31 2023
Lessons starts soon, purchase now at a special price!
Issued certificate
Completition certificate
Upon passing the exam, a Completition Certificate is issued
What is ECross Kids
There are hundreds of training methods for adults, but no one specifically developed for children and adolescents.
Often in gyms and sports clubs the functional training methods for adults become adapted for children.
That's why ECross Kids was born: a training method designed specifically for children and teenagers!
ECross Kids Trainer
The course to become instructors is completely online and issues a Certificate of Completion
If you already work with children, this course will help you improve the quality and performance of your lessons. If you are a beginner, the ECross Kids course for trainers is great to start your first class with children and adolescents, an increasingly interesting target for gyms and sports clubs.
---
ECross Kids Trainer course include

Quality content
Course contents are high quality and developed following scientific bases.
Exam Tests
In addition to the lessons, you will asked to pass exam tests to issue the Certificate of Completion and to be able to start your own ECross Kids classes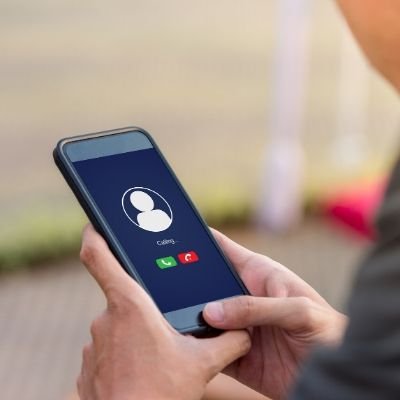 Personal 1-to-1 mentor
You will be matched with a personal mentor (an ECross Kids trainer certified adn expert) that will help you in your learning path.
Flexible learning program
Design your learning plan tailored to fit your busy life. Learn at your own pace and reach your personal goals on the schedule that works best for you.
Our Classroom Experience
Course Enrollment, lessons and exam tests takes place entirely on the online E-Learning platform.
On the E-Learning platform you will find:
Video and written lessons
Knowledge test quiz
Guidelines and upload area for exam tests
Ability to book 1-to-1 sessions with your personal mentor
Download area for Verified Certificate of Completion (available after exam test completion)
Issued Certificate: Verified Certificate of Completion
The course issues a Verified Certificate of Completion. To obtain the certificate it is necessary to pass the following tests:
Theory test
Physical test
Teaching Test
Elevator Pitch for the promotion of your own ECross Kids course
IMPORTANT: The tests can be uploaded and evaluated only during the subscription period of the ECross Kids e-learning course.
The instructor
Luca Dutto
The main instructor of the course is Luca Dutto, head of training for ECross Kids.
Luca Dutto was born in Cuneo, Italy, in 1981. He is graduated in sports sciences, III Dan Karate black belt, personal trainer, athletic sports trainer. He is a big fan of study and teaching. Founder of the LD Sports Academy and Italian responsible for the training of ECross Kids. Athletic trainer of the Chinese national ski team, athletic trainer in football, tennis, cycling and motocross. International trainer with experience in Mexico, Bulgaria, Lithuania, Russia and Egypt.
Become ECross Kids trainer
Choose the form of payment that is most convenient for you based on your time and your learning pace. By enrolling in the ECross Kids instructor course you have access to the lessons and exams necessary to obtain the Completion Certificate and start your own ECross Kids course for children and adolescents
Estimated time
On average, successful students take 2 months (at 2 hours/day) to complete this course.
Access to full course
€399 598€
On average, students take 2 months (at 2 hours/day) to complete the course.
Pay month by month
€299*/

month
If you prefer, you can choose the monthly payment plan right away to get maximum flexibility to learn at your own pace.
Do you need more information? Book now a call with an operator!
If you need more information before purchasing the course, book a free call with an operator. By clicking on the button below you can book a call with one of our specialized operators which will be fixed within 48 hours. The call has a maximum duration of 15 minutes.
WHAT DO I GET AT THE END OF THE COURSE?

The course issues, after passing all the exams tests, a Verified Certificate of Completion
WHY SHOULD I ENROLL?

If you want to insert a new sector in your gym or if you want to increase hours in a new market or if you want to improve your skills in the training of children then the ECross Kids training is right for you
WHAT ARE THE PREREQUISITED FOR ENROLLMENT?

No special prerequisites are required, of course the technical and training experience you have made will influence the time required to complete the training course.
HOW MUCH TIME DO I NEED TO COMPLETE THE COURSE?

The best students take 60 days studying 2 hours/day to follow the lessons, take the exams and get certified.
WHAT IT IF I DON'T COMPLETE THE COURSE IN 2 MONTHS?

After 2 months you can access the course content and exams by renewing the enrollment (199 € / month). Once the exams are completed, the certification gives you access to all "lifetime" content, forever.